December 7th is Take Your Child to a Bookstore Day. My daughter and I celebrated by visiting our local Barnes & Noble. It must have been our lucky day because we got to listen to author and illustrator, Salina Yoon, read during story time.
I've been a fan of Salina's work for years. Her holiday board books are some of the very first books I bought for my children. One Halloween Night, Spooky's First Halloween, and Five Silly Turkeys are family favorites. Salina's lively and engaging illustrations enthralled my children when they were babies and my 7 and 4 year olds still enjoy reading them today. Sometimes they are part of our bedtime routine, but more often than not, my kids read them to me (!) to practice their reading.
Salina has created more than 100 board books during her career but her first picture book is Penguin and Pinecone. My daughter received Salina's sweet friendship story as a gift from her preschool teacher last Christmas and today, we got to hear it read by the author herself.
Salina reads beautifully and her young audience loved answering her questions about the story. After reading Penguin and Pinecone and the equally charming sequel, Penguin on Vacation, Salina even brought out her art supplies to teach the children how to draw her charming main character. Click on the arrows to see the pictures. The slideshow allows you to view each picture for a few seconds.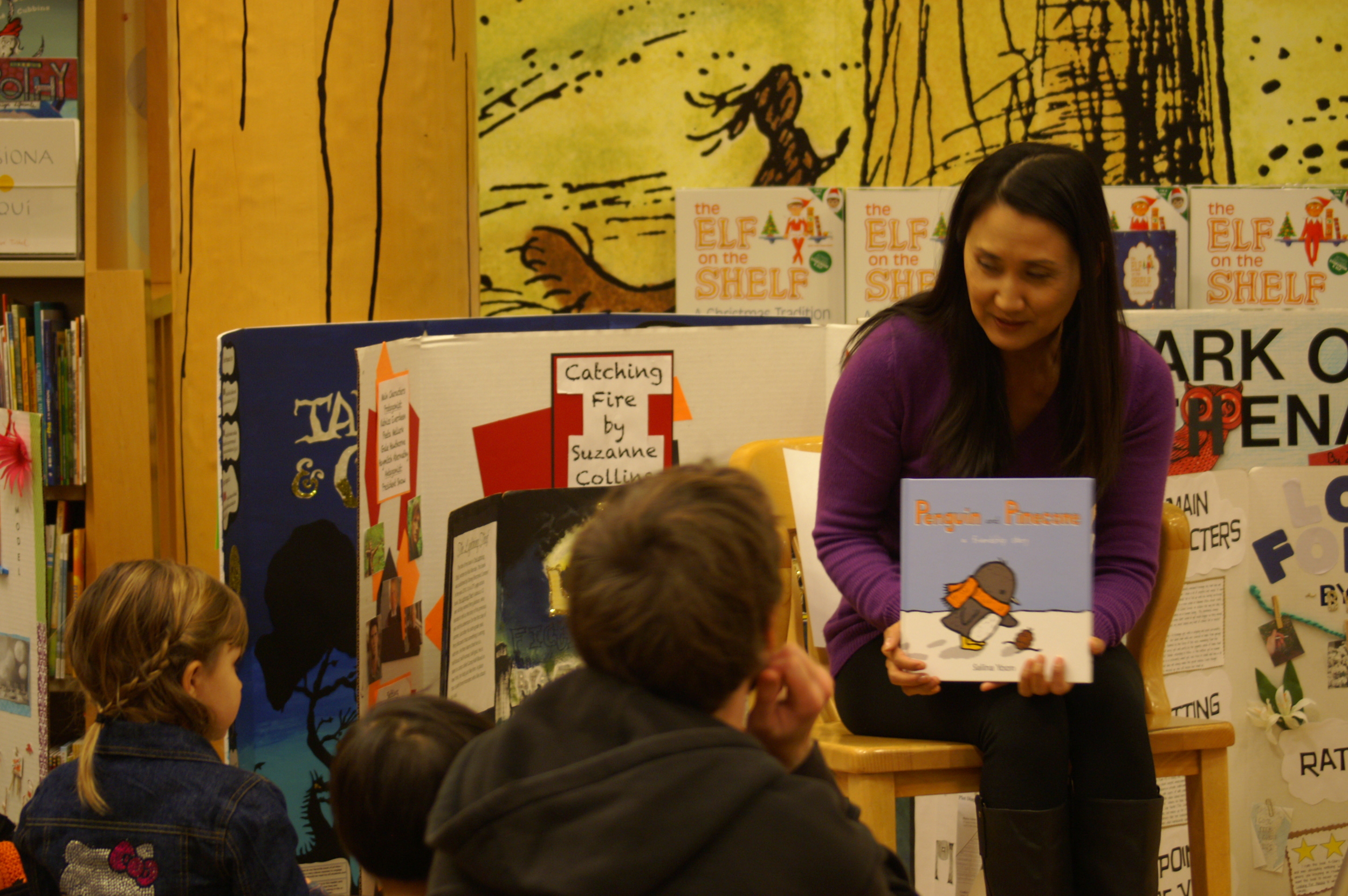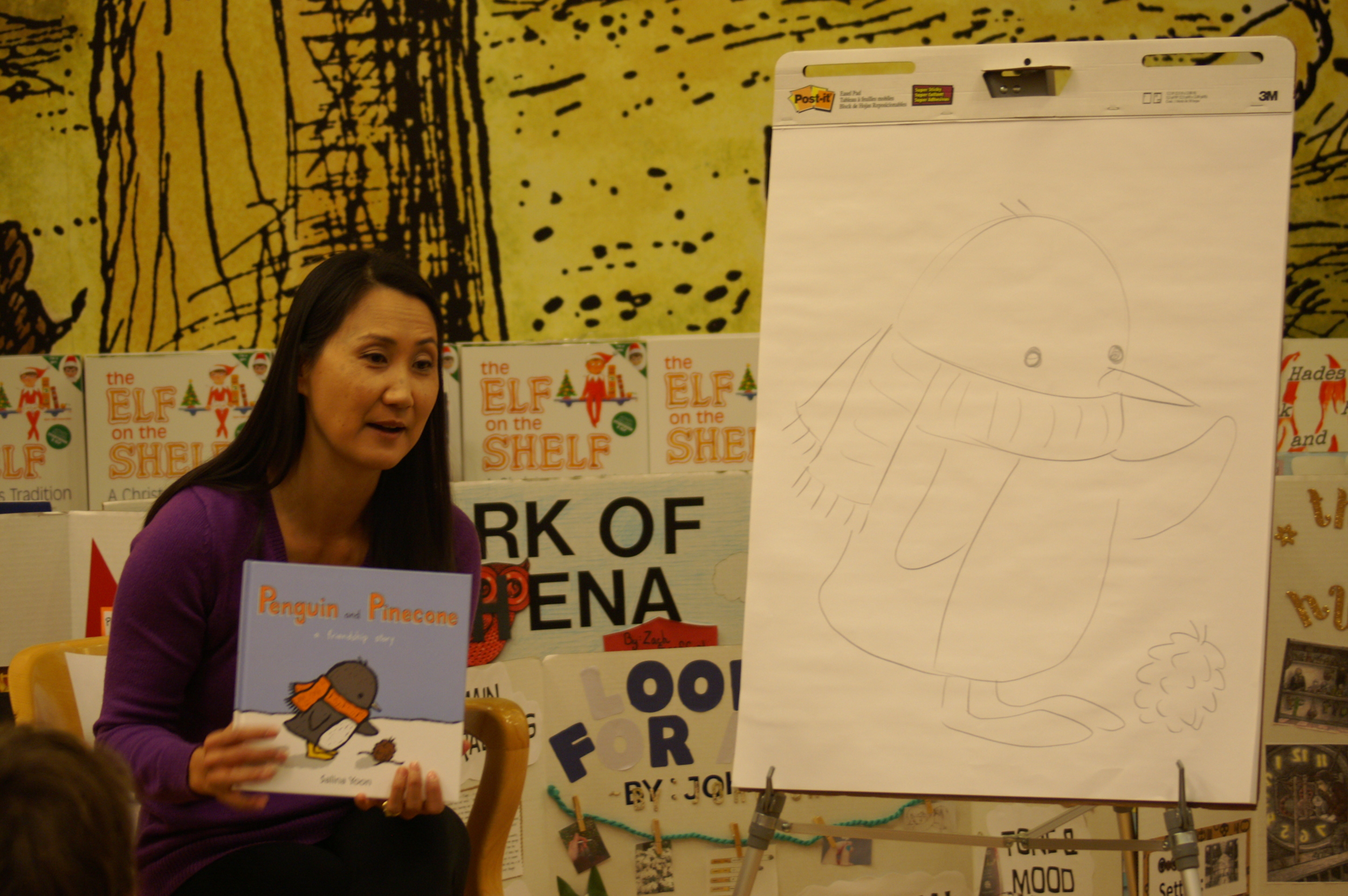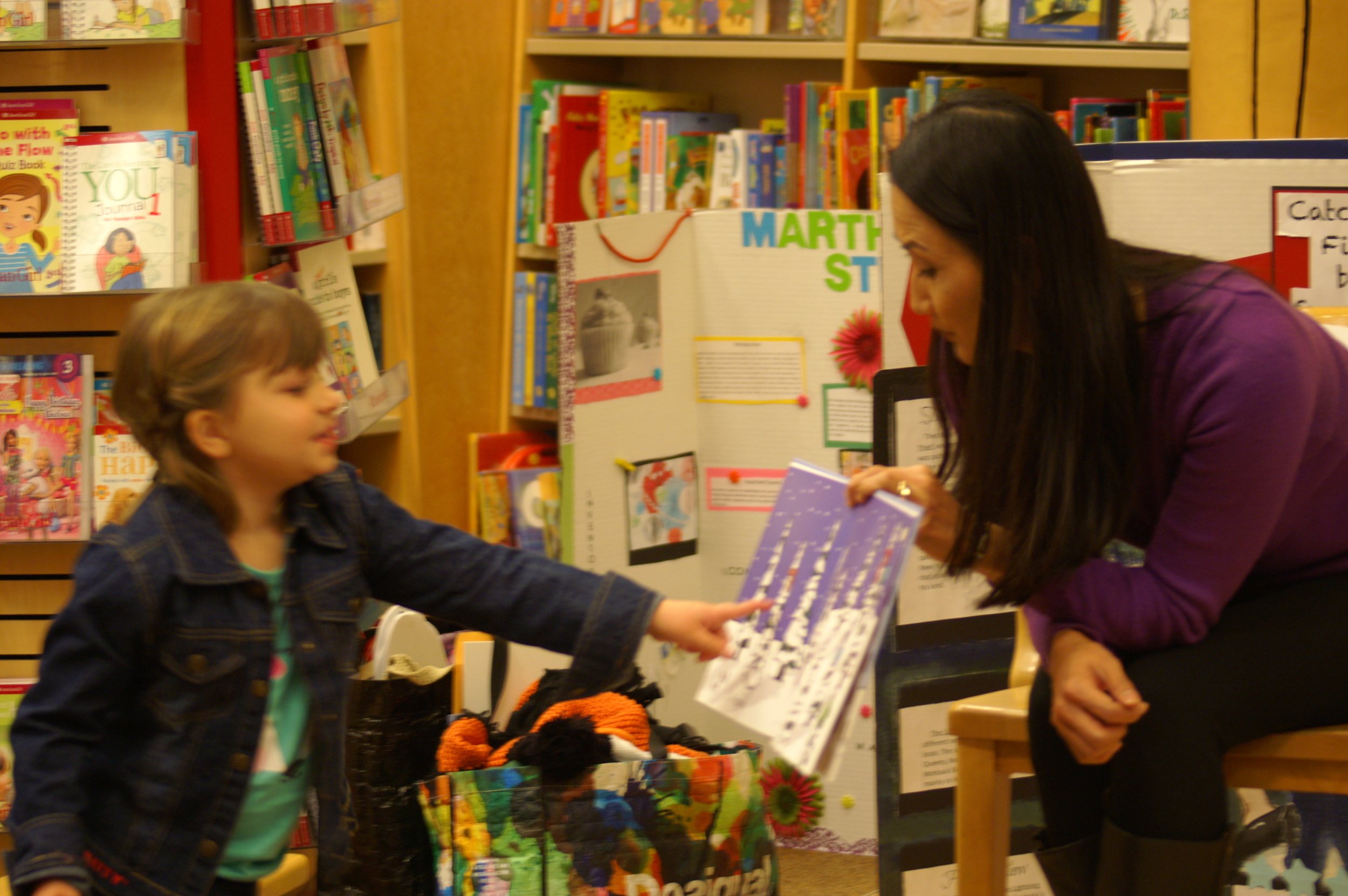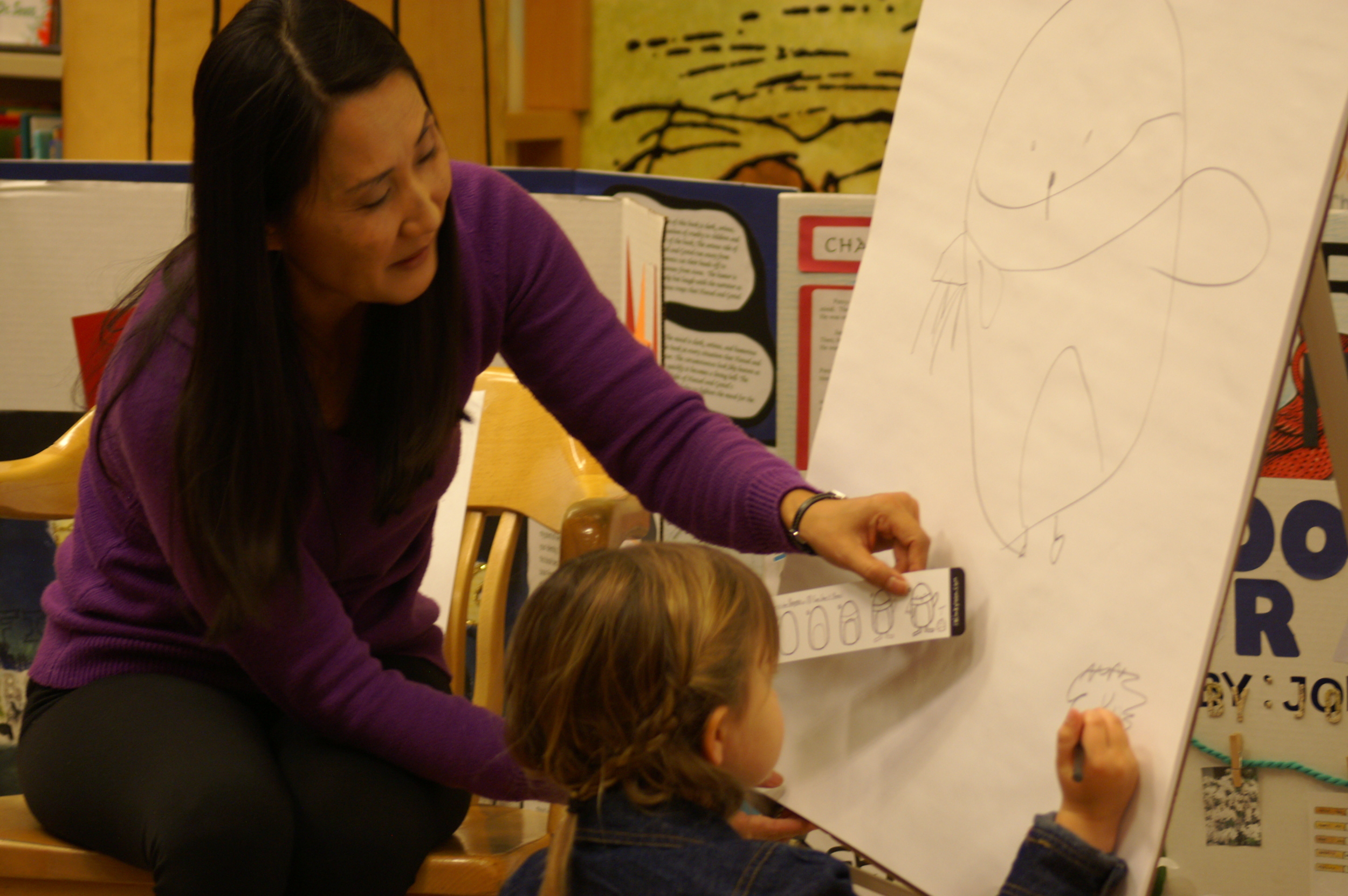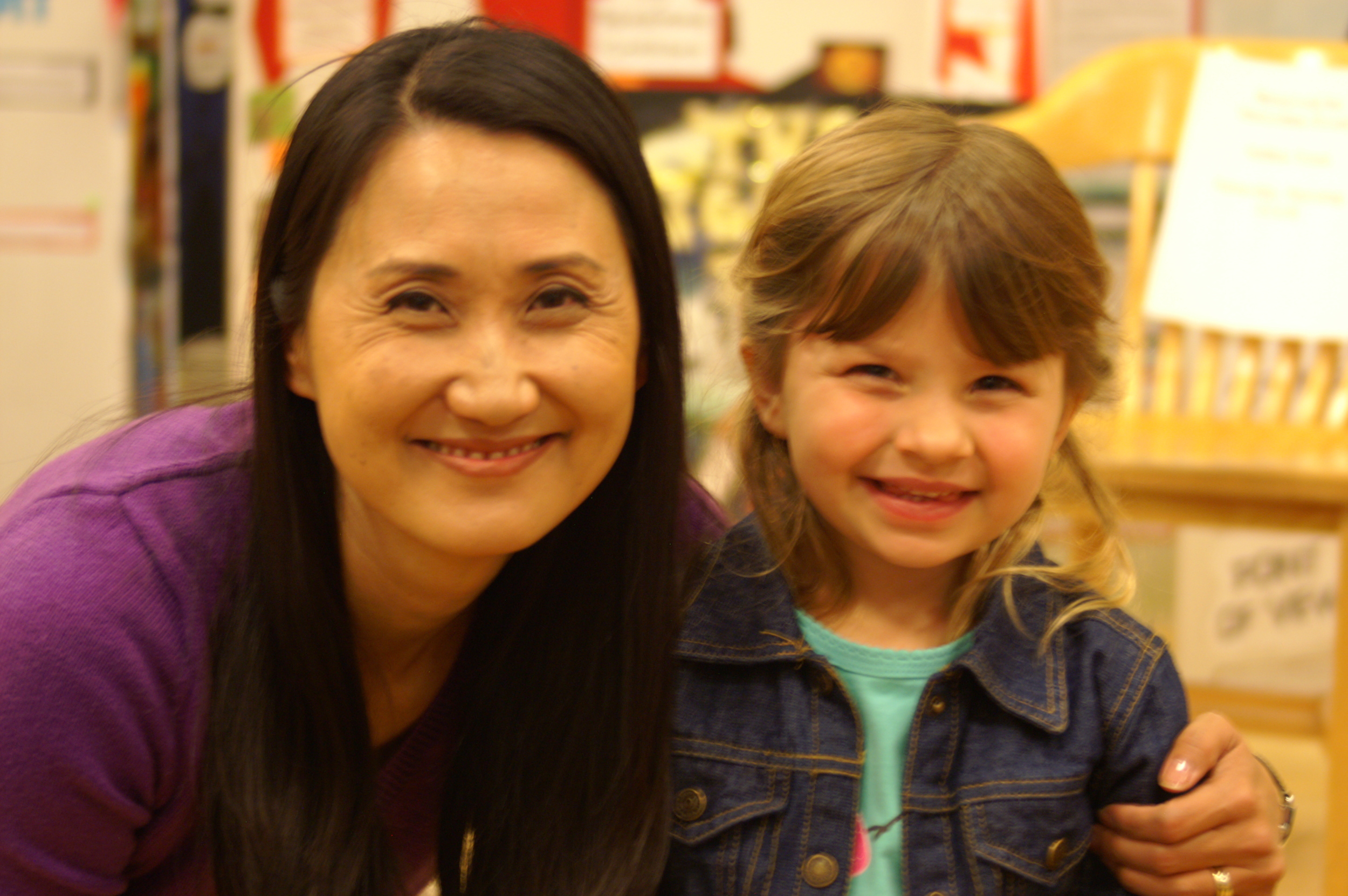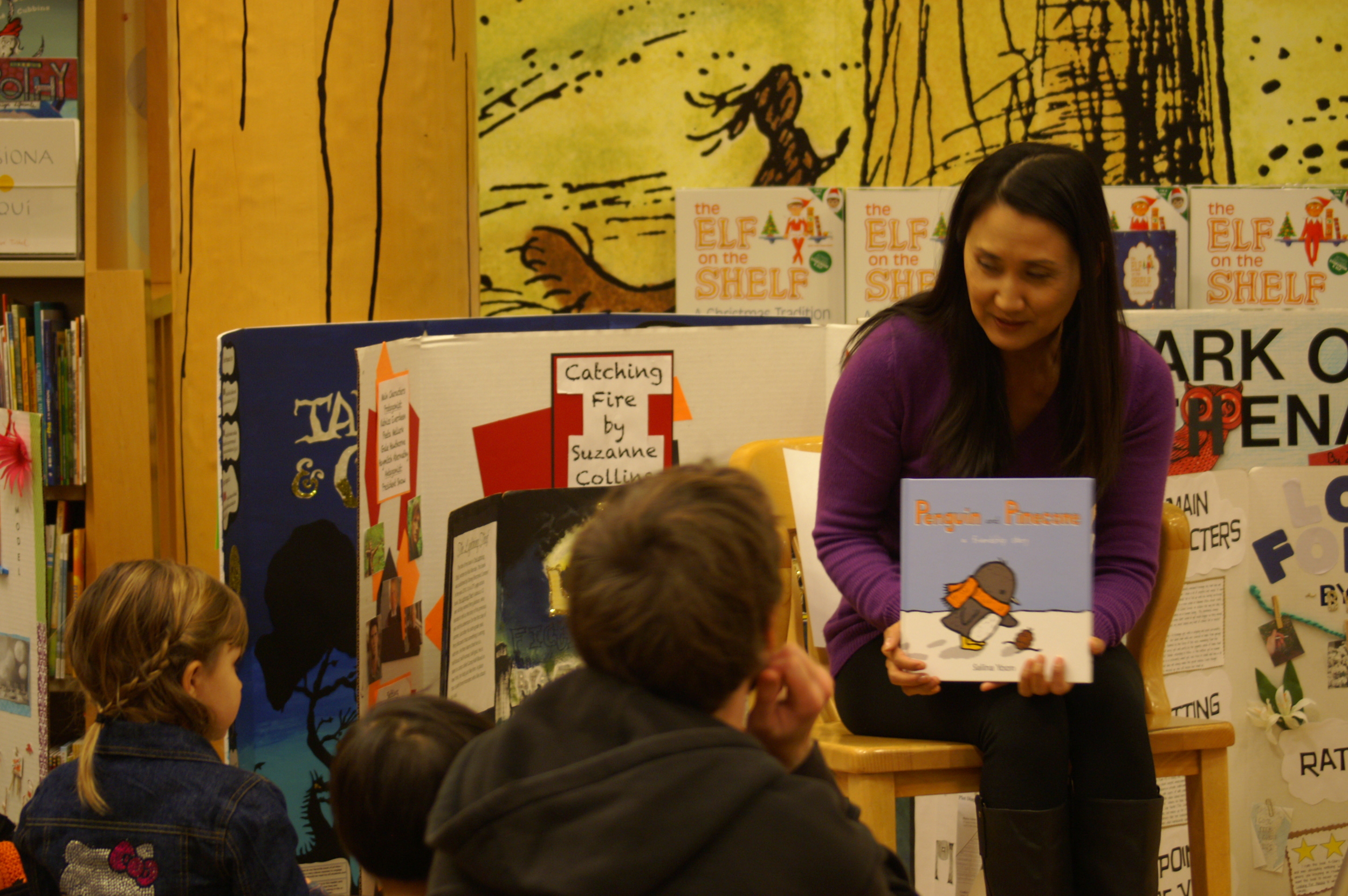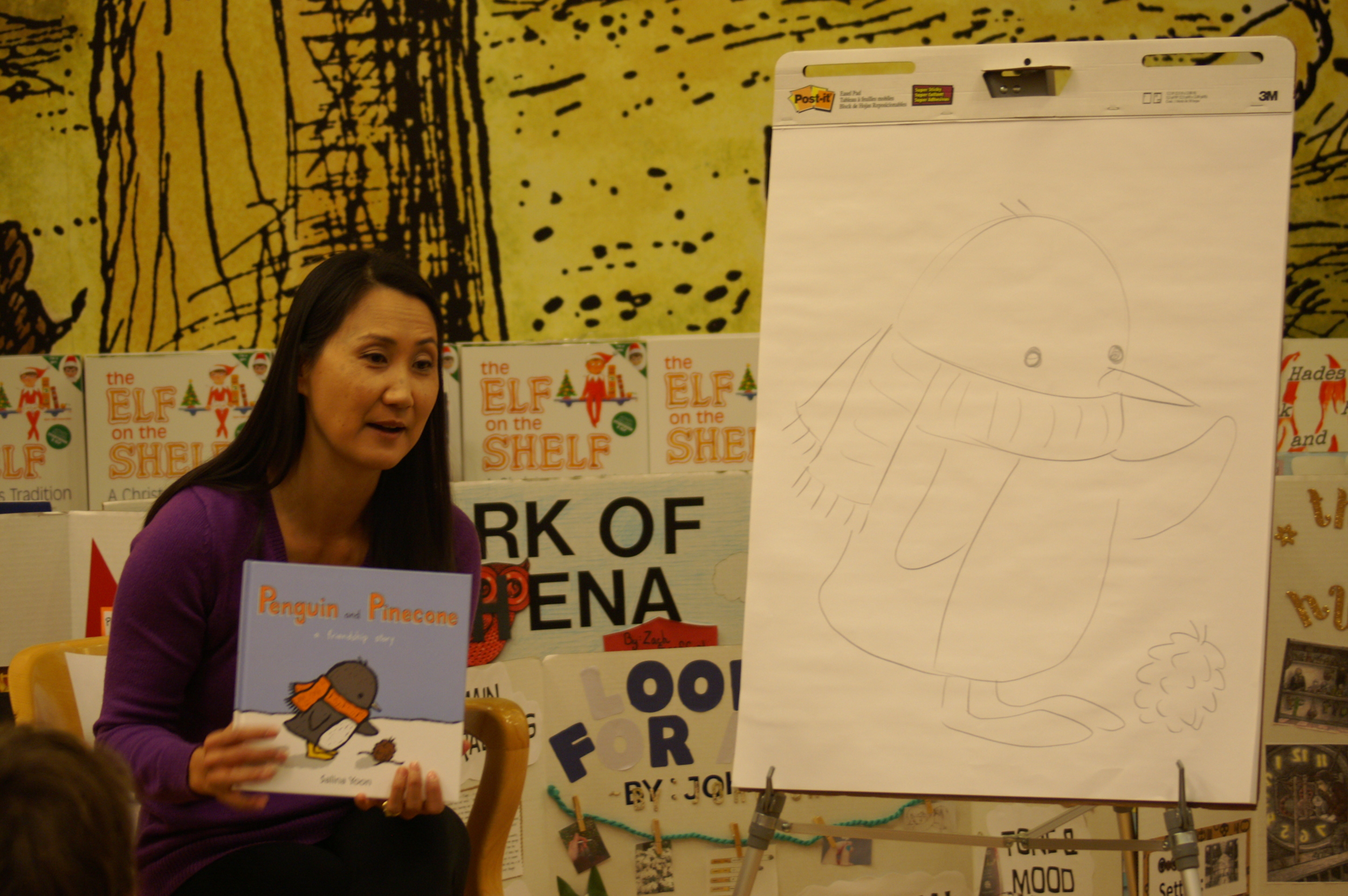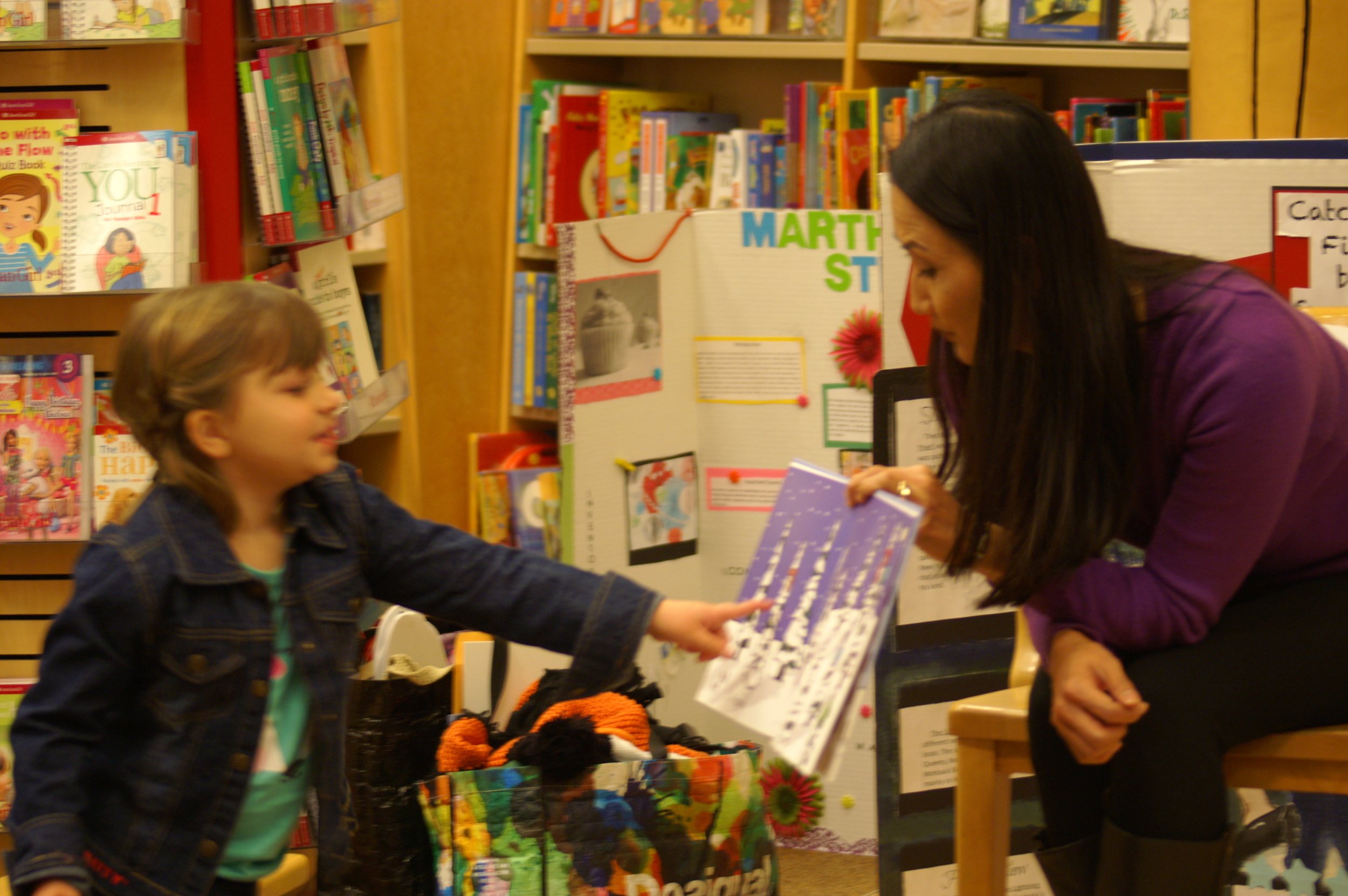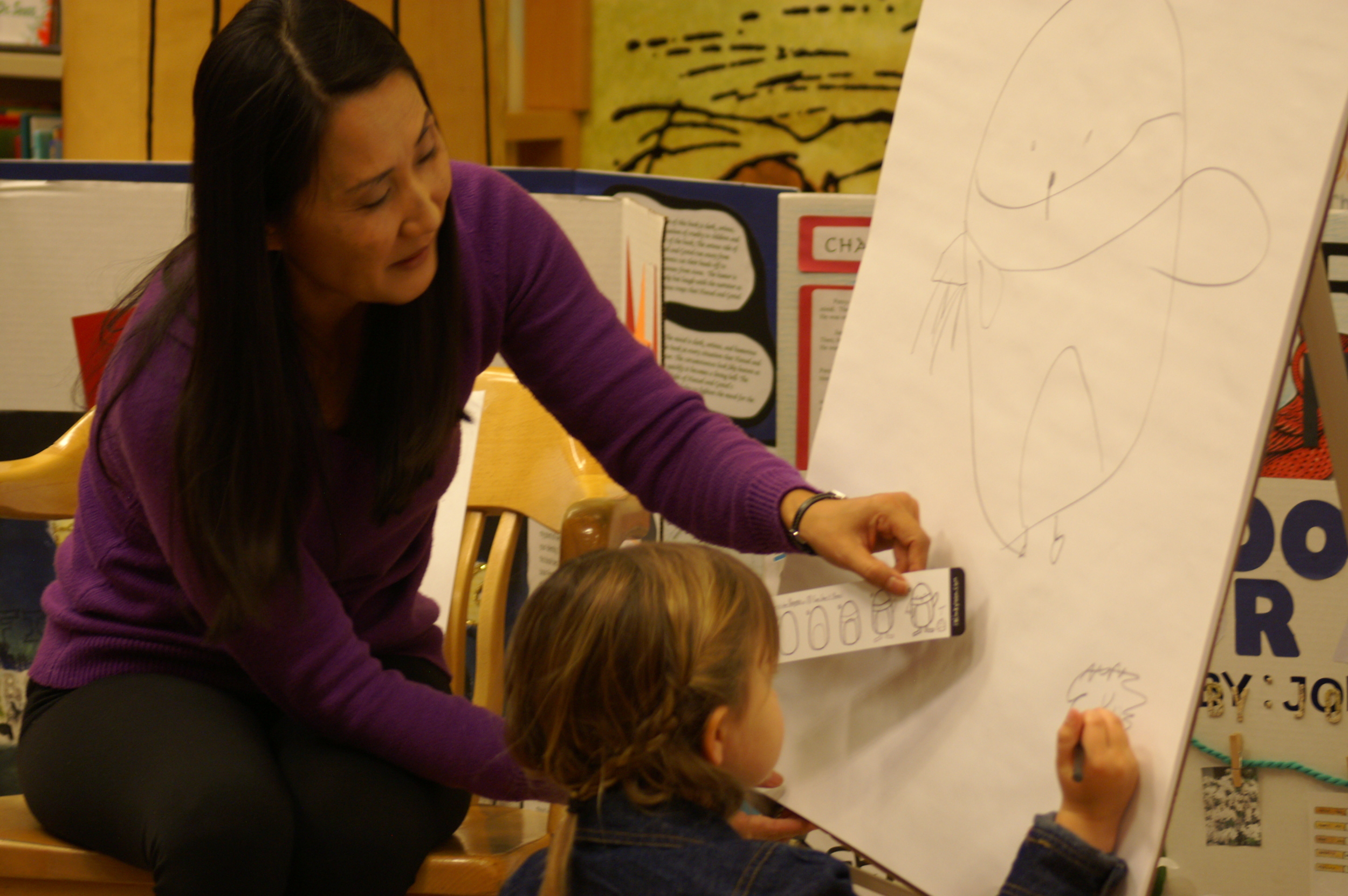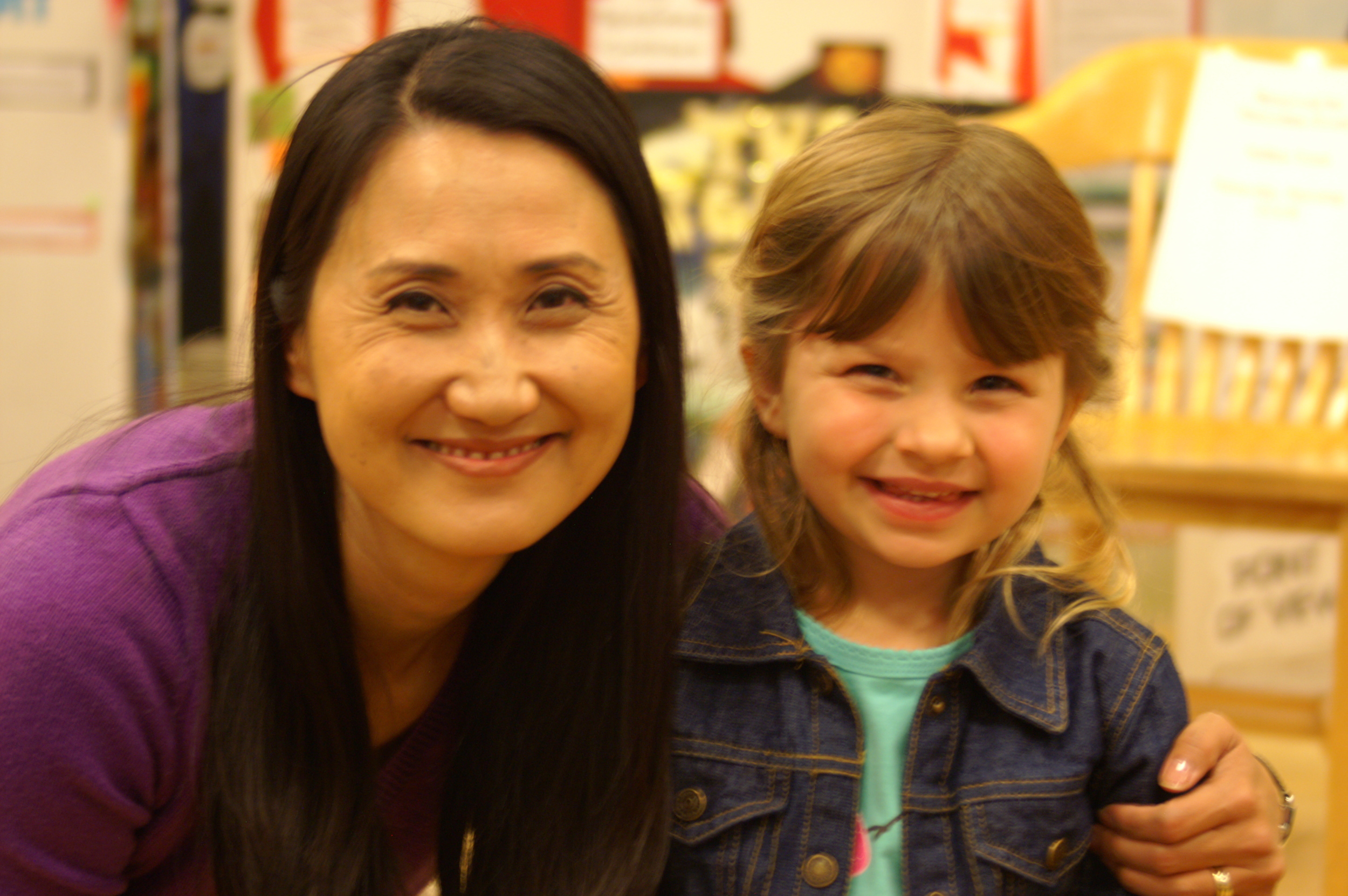 I think I enjoyed story time as much as the kids. Having just completed Tara Lazar's PiBoIdMo (Picture Book Idea Month) last month, it was interesting to hear how the seed for Salina's story became a picture book. Penguin and Pinecone, you see, was inspired by her son, an avid collector of found things…rocks, sticks, stones and yes, pinecones. Penguin's story begins with his discovery of Pinecone but that is only the beginning. I don't want to ruin the wonderful surprises in store for you by summarizing the plot, but Salina's comments got me thinking about the 35 story ideas that I generated during PiBoIdMo.
Ideas are not stories, but the seeds from which stories grow. And writers, like gardeners, need to nurture their ideas once they've become first drafts. Is your manuscript too long? Does it have plot problems? Time to weed and trim! Or maybe you need to introduce another idea? That's called grafting. Is your idea withering on the vine? Brainstorm with other gardeners – your critique group, book coach, or agent. Just plain stuck? Put the manuscript away for a few months - the most beautiful blooms flourish in the spring after laying dormant all winter.
Your imagination is fertile. You've rolled up your sleeves and gotten your hands dirty. Now that the seeds are planted, tend your ideas well. Water, weed, and wait. Writing is really rewriting and I can't wait to see what blooms.